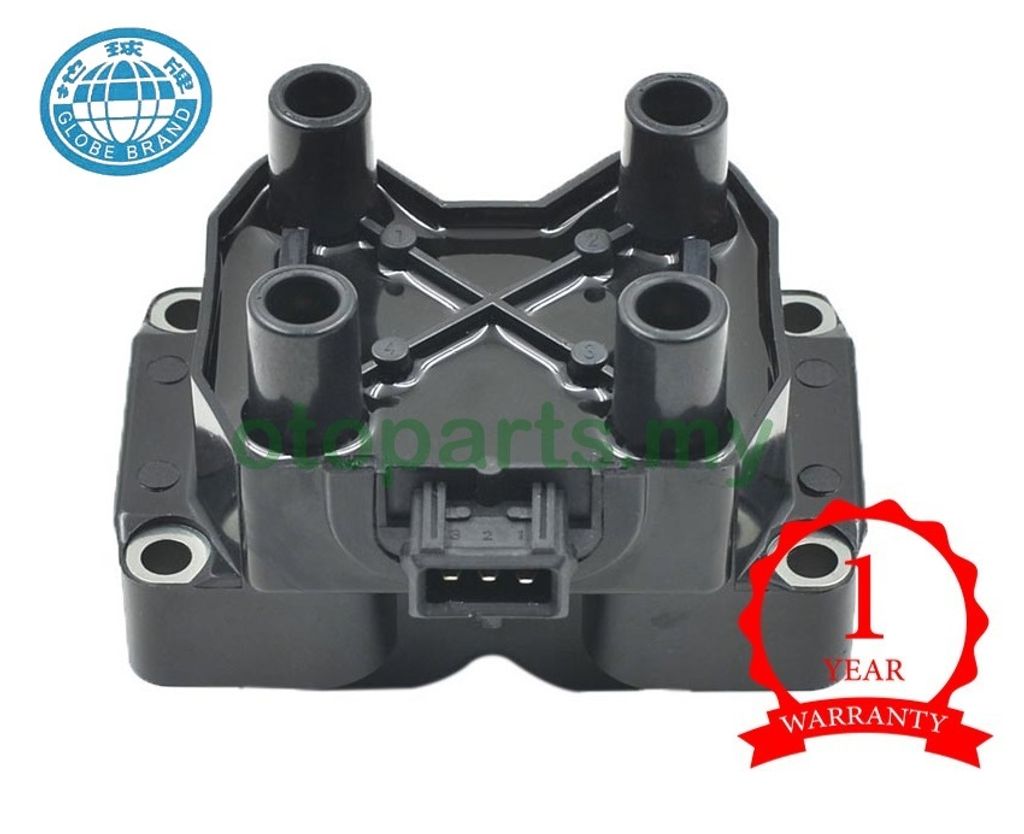 GLOBE Proton Wira VDO / Waja Campro / Exora CPS / Gen2 Ignition Plug Coil XD-9221
Proton Waja Campro 1.6 (2007-2011)
Proton Wira VDO 1.3 / 1.6 (2000-2007)
Proton Gen-2 1.3 / 1.6 (Non IAFM) (2004-2012)
Proton Satria Neo 1.3 / 1.6 (2006-2015)
Proton Arena 1.5 (2002-2007)
Proton Exora CPS 1.6 (2009)
Alfa Romeo 146
Land Rover V8 (Use 2pcs)
Kia Sportage (Old model)
Powered by Otoparts.my (Hari-hari murah original tiap-tiap kali)
- Official distributor for GLOBE ignition coil. Pengedar rasmi bagi gegelung pencucuh jenama GLOBE
- Original products (OE Supplier for Major Car Manufacturer). Produk tulen dari GLOBE (Pembekal OE kepada kilang pengeluar kereta)
- 1 year warranty with unlimited mileage. Jaminan pembelian 1 tahun tanpa had "mileage"
- Ready stock for immediate delivery. Stock sedia ada untuk penghantaran segera
- We provide after sales service warranty and technical support. You can buy confidently with ease. Kami menawarkan perkhidmatan selepas jualan dalam jaminan produk and sokongan teknikal. Anda boleh membeli dengan penuh yakin dan mudah
- 100% Brand new product. 100% Produk baru
- Well known and recognized aftermarket products, manufacturing in compliance with IATF:TS16949 Produk aftermarket yang terkenal dan diiktiraf, dengan proses pengeluaran patuh kepada IATF:TS16949.
---